Brighten the future, delight in the present, revel in the past.
Come to NECCA's annual fundraising extravaganza and we'll show you that the artistry of circus is alive and thriving. This year we aim to bring you circus in all its splendid nuances - traditional, vaudeville, circus theater, aerial dance, and more! Join the New England Center for Circus Arts and be dazzled by professional guest artists from around the world while helping us raise money for local outreach programming and scholarships.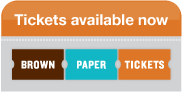 If you can fly, you can do anything . . . and you can help us fly!
Funds raised go directly to provide need-based scholarships as well as outreach programming in many areas of our community: in low-income housing developments, at the Boys and Girls Club, at the Brattleboro Retreat, for autistic youth, for area school children during and after school, as well as off-site performances in rehab centers and group homes.
At the Latchis Theater in Downtown Brattleboro, Vermont.
Accessible Seating available.
See a portion of last year's booklet by clicking

HERE
Download the sponsorship form HERE
Thank you to our 2018 Sponsors Below